Leading SOP For MBA Writing Agency
Statement of Purpose for MBA at BCW
MBA is rightly considered as one of the most preferred academic qualifications for any kind of profession. Having the MBA qualification is seen as a prerequisite by employers to offer any responsible position to a professional and this has made MBA a must-have degree for anyone. Naturally, the demand has rendered the degree most sought-after as well.
Our experience and creative capabilities help us weave compelling and original statements that can instantly make the application of the aspirant unique and different from the rest of the common herd
Our SOP writing services are intelligently put together keeping in your requirements in tow with what the universities are looking to find on your statement. With nearly a decade's experience and the best SOP writers in the market in our team, we have been taking our students and aspirants to their dream universities and courses. Now, it is your turn. There is no doubt that you need nothing short of a perfect statement of purpose to impress the section committee of your dream university and encourage them to grant you the admission seek. That's exactly what we offer through our professional SOP writing services no matter the program, the university and the country you are trying to secure admission for MBA.
Download sop samples for mba in operations
Download sop samples for mba in Human Resource
Download  mba sop sample for in information technology
Download samples for consulting
Download samples for MBA banking and finance
Download samples for mba healthcare management
Download samples for MBA it
Download samples for mba internship
sop for mba in business analytics
People with goals succeed because they know where they are going —Earl Nightingale An unquenchable thirst to chase down goals accompanied me throughout life. I feel that winners are those who have realized their true source of motivation, earlyon in life. Challenges never failed to excite me and contentment often came out of my ability to overcome these stumbling blocks. The key to achievement of important goals is persistence. This philosophy has always been my guiding light and nothing is impossible for such a person, I firmly believe. My name is Sunny Stefan and I hail from Hyderabad, situated in the Indian state of Telangana. I completed my schooling from St.Andrews High School and Sri Chaithanya Junior College. As a studious pupil, I wanted to foray into a challenging area of study. Therefore, I opted for Engineering (Mechanical) and completed the course from St.Peter's Engineering College. As a quick learner equipped with superior communication skills and organizational capabilities, it was easier for me to grab job opportunities and work as a good team player. My first job was with Precise Tools, as a Trainee Production Engineer. The jobs included responsibilities like tool designing, supervision of various processing equipments and spare parts management. This was followed by a position as HR-Recruitment Consultant in Hyderabad. During the stint, I fulfilled several responsibilities successfully. Some of them included special interviews on sites or at vendor locations, completion of on-boarding formalities and pre-hire orientation, data management using taleo software, along with others.
Why BCW is the best for MBA SOP
We have matchless experience in supporting students aspiring to secure MBA admission from their dream universities. We have utilized our creative acumen and SOP writing experience to craft impeccable MBA SOPs for aspirants even with diverse academic backgrounds and secure admission. We always utilize a unique style and format to offer your case in the best way possible. Our sense of uncompromised quality enables us always exceed the expectations of the clients at all times. You can check the statement of purpose for MBA PDF and sample we have on our website to understand our service offerings better.
Our MBA SOP Writing Capabilities
As a comprehensive SOP writing service provider we offer;
Hone your managerial skills with an MBA degree from the best management college of your choice across the globe with persuasive statement of purpose crafted by us paving your way to admission.
How to write an SOP for MBA?
There's no doubt that's pretty much the most important question!
However, planning well and work hard well prior to the deadline is the key aspect to writing an incredible SOP. Such preparations will help you ease your concerns on how to write an SOP for MBA
Over the years, we have written numerous SOPs for MBA in a plethora of specializations and disciplines and hence, we know how to written an SOP for MBA that impress.
The following are a few tips that we follow while we sit down to write an SOP for MBA. It has worked pretty well for us so far and we are sure it will work for you, too.
Find a strong and believable motivation
Why you are doing what you are doing is perhaps the foremost concern of the admission committee—in this case, why you are doing the MBA. Only when you have a strong and believable motivation that can add value to your whole MBA-thing can you get past the admission committee. With a strong motivation, even when you don't have the most colorful of academic score, you can win the admission. We have done that numerous times in the past and we can do that for you as well.
Clean and expressive and personal
When it comes to writing an SOP, it is not a formal document at all. Instead, it is the best option you have to tell the selection committee what you are and why you deserve to secure admission for the course and hence, it must be clearly drafted with a personality akin to you. Most of the times, candidates who are able to craft the statement creatively on their personal learning experiences have more chance of winning the admission than anyone else has. But the hardest part is writing.
Work on your SOP for MBA multiple times
This is the most important role of writing an SOP for MBA. You need to work on your SOP for numerous times—you need to work on each idea you want to convey and how the same connects to the previous and the best ones. Only if you can establish a logical and coherent flow of thoughts explaining your candidature can you secure the admission. As such, work on multiple times, tweaking and rewriting your SOP.
While these are just a tip of the iceberg that that writing an SOP for MBA, these above tips will surely help you address all your concerning regarding how to write an SOP for MBA. Even then, if you are not really confident about how to write an SOP for MBA, we have got the right professionals with years of experience who can deliver you impressive 
SOPs for MBA in UK
, 
SOPs for MBA in Australia
, 
SOPs for MBA in Canada
 , SOPs for MBA in New Zealand .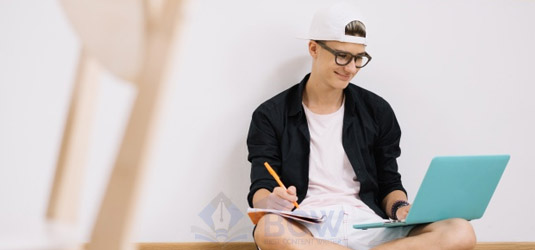 Related SOP Writing Services