Best SOP Writing for Graduate School
SOP Writing Services for Graduate School at BCW
Graduate school is regarded as one of the most fundamental levels of academics as it during graduation that a student decides the career path she/he wants to take. However, getting admission to a graduate school of your preference is never an easy task even when you have an impeccable profile. This is why you need to have convincing and impressive statement of purpose for graduate school.
If you are wondering where you can get a reliable, responsible and affordable SOP for graduate school, you have reached the right place.
We can certainly offer you a befitting graduate SOP writing plan that will not only exceed your expectations but also improve your admission chances. Over our career as one of the most reliable and affordable graduate SOP writing services, we have helped numerous students to secure admission to their preferred graduate schools and courses.
We understand each of the candidates that come to us has diverse and unique aspirations and career goals. As such, we do not offer the same plans to all our candidates. As per the needs and scope of the student's aspirations, we conceive diverse plans and offers that can address the needs of the clients in the best possible ways.
It is not always about what you present on your SOP that gets admission to your preferred graduate school. It is all about how you say what you want to say in your SOP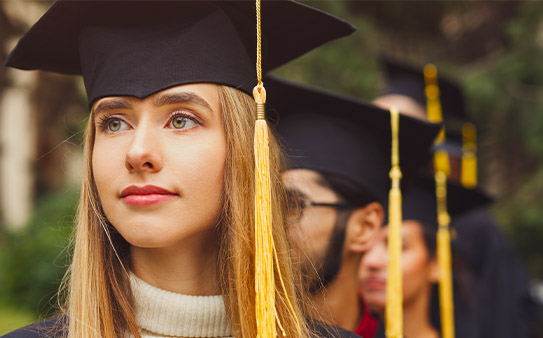 Why BCW's Graduate School SOP Writing is the Best
We are endowed with some of the best and exceptional writers in the industry to write befitting graduate SOPs for all our clients. We never disappoint our clients as we always rely on international quality standards and SOP guidelines to secure the admission. You can check the statement of purpose for graduate school sample and other statement of purpose for graduate school examples we have on our website to understand our style, quality and the statement of purpose for graduate school format we follow. We are sure that you will never disappoint.
Graduate School SOP Writing Characteristics at BCW
Unlock your potential with academic conditioning from the best grad school by securing a seat over there with persuasive and robust statement of purpose written by our seasoned team.