Sample of Statement of Purpose - SOP Sample
Looking for professional advice on SOP writing? Yes, we are not the first ones on this ship, but as you scroll down, you will notice that we have all the answers to your problems. SOP writing can be different for specific study programs and academic levels, to which we provide samples to help everyone. Why wait? Scroll away!
What is SOP? Why is SOP so important?
A statement of purpose is a document that clearly defines the student's eligibility to pursue a particular study program. It is used by universities and organisations across the world to increase the quality of their cohort.
A strong SOP can be a true reflection of the student's calibre and hence, convince the reviewers. This is the golden opportunity for the students to explain their skills, knowledge as well as interests in a systematic way. By gaining more insight into the students' profile, the admission officers are in a better position to judge their competence to pursue the program.
Importance of Statement of Purpose Samples/Examples
Statement of Purpose samples can be of immense help during a student's SOP writing process. Most of them do not know about the significance and mostly waste insane amounts of time.
Let us help you understand why sample SOPs can make all the difference: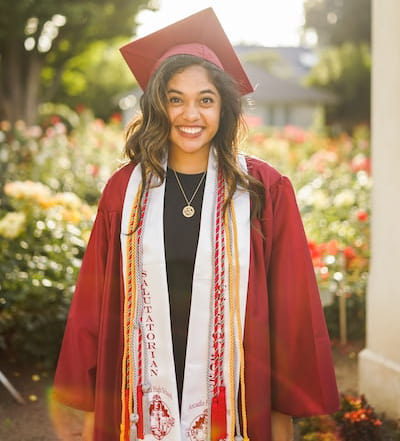 Get Free Statement of Purposes Examples - Download PDF
We are expert SOP writers having diverse writing experiences for students aiming to study at various study destinations. We have attached the most popular choices of our student base:
Statement of Purpose for MS in Computer Science PDF
Statement of Purpose for New Zealand PDF
Statement of Purpose for Tourism PDF
Statement of Purpose for MBA in UK PDF
Statement of Purpose for MS in Electrical PDF
Statement of Purpose for MS in Mechanical Engineering PDF
Statement of Purpose Samples
Resources are unlimited and you must have enough experience before you get started by yourself. Take a look at a few other SOP samples that are most frequently downloaded by students:
How to pick the right statement of purpose format
SOP formats are usually very simple and must be in alignment with the university's requirements. If your university does not have any specific set of instructions regarding the format, you can include these prompts to present a strong SOP:
Understanding the structure of an effective statement of purpose
A statement of purpose sample is a proof of concept that can help students understand the basic idea of what the drill is about. So let us take a closer look at the various elements that make the structure of a statement of purpose:
High quality Statement of Purpose Samples/Examples: A Key to Success
You must have understood by now that the quality of the resources makes a huge difference in producing a convincing SOP. Below we explain this in detail:
Get Inspired by our Statement of Purpose Samples/Examples
Main elements to include in your SOP format
The simple trick to enhance your SOP is through cross-reference. Universities and study programs vary based on writing guidelines and following them can be the greatest brownie point ever. You must be conscious about these elements:
Other Services
10 Tips to Write a Successful Statement of Purpose
Our professional and consistent exposure to SOP writing puts us at a place to help you produce one too. We have a few tricks up our sleeves:
Be proactive – Prepare yourself adequately by allowing yourself the time to research, draft and proofread enough number of times.
Understand purpose – Do enough background study to clearly note the key elements that the admission officers are seeking from an SOP.
Prove your fit – You must include all the incidents, achievements or experiences that might help reviewers learn more about you.
Conduct thorough research – Make sure that you do your homework before you get started. Your efforts to learn about the university and study program can help enhance your SOP.
Be you – The SOP is a direct portrait of yourself and ensures that you stay true and authentic when you present facts.
Organise your inputs – Your SOP is a reflection of yourself and it is crucial that you put them in an organised fashion.
Explain your vision – An SOP can help you put forth your post-study plans. This can further inform the admission officers of your definite goals and milestones.
Keep it relevant – Mention only those elements that are pertaining to your application. This can help keep the document crisp yet effective.
Express your enthusiasm – The elements in your SOP must be presented in a cheerful and professional tone.
Proofread and edit – Keep revising your SOP to check for any gaps in clarity, grammar, coherence, etc.
Get SOP Samples from BCW
Over the years, we have written numerous SOPs for our clients. They include;
Common Mistakes to Avoid: Insights from Statement of Purpose Examples