Best Law SOP Writing Services Offered By BCW
Statement of Purpose for Law at BCW
There is no doubt that getting admission to a law degree definitely has the potential to take your career as an attorney or legal advisor to incredible heights if you have the right chops for it. However, it may happen that even when you have so much passion and affinity towards law, you cannot chase your dream because you are unable to word your passion as effectively as you should.
Well, that is no longer a worry, now. As a reliable SOP writing agency in the market, BCW has supported the legal career aspirations of clients from different parts of the country and world.
Over the years, we have written hundreds of statements of purpose for students aspiring to do law post graduate and under graduate program from venerated universities and colleges from across the world. This has imbibed in us the unique insights required to craft compelling and engaging SOPs that can convince even the most difficult admission panels.
Our unrivaled experience, coupled with our impeccable expertise, can offer you the best statements of purpose that reflect all your motivations and aspirations in the best way possible. With the help of the SOPs we write, your admission chances are off the charts.
We never treat our clients as clients. For us, each client is a beneficiary of the exceptional insights and writing capabilities we have to offer. Hence, we associate closely to help them chase their career goals.
Leave the challenge of writing the most suitable statement of purpose for law to meet your requirements for getting admission in the best law school to us. After placing the order with us, you can expect the completed document delivered in your inbox within a week, or if you need it a bit earlier due to time constraints, you can get in 24 to 48 hours through our fast-track scheme.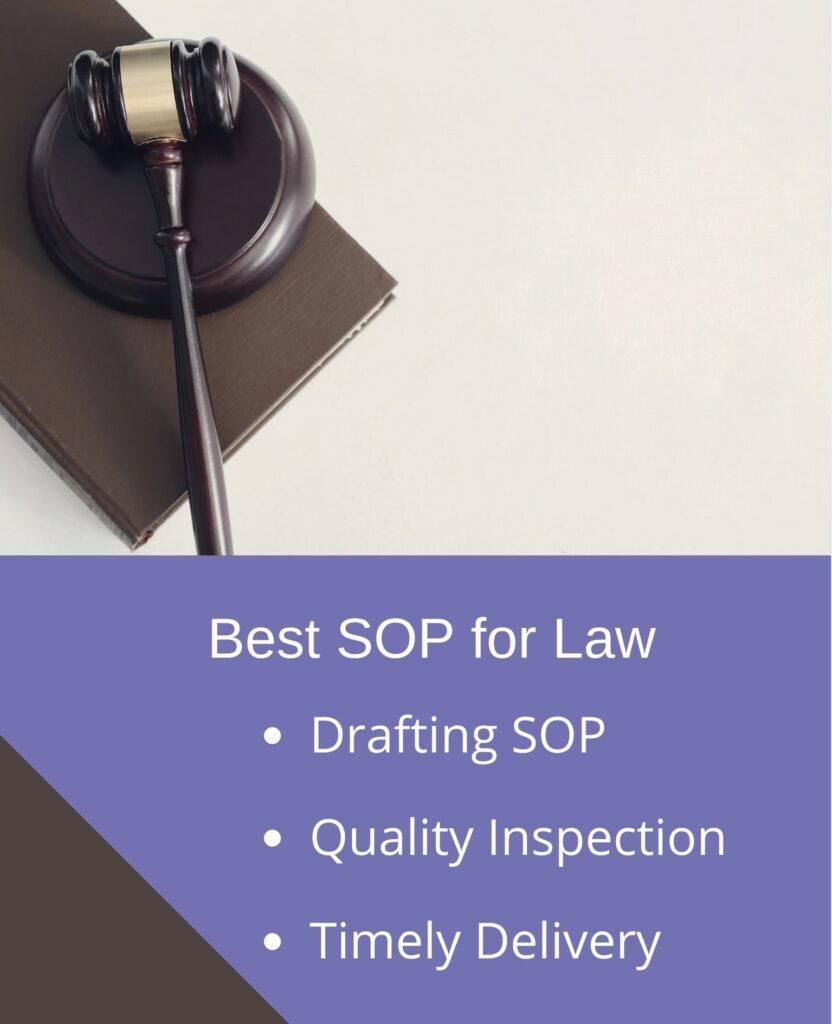 Why choose BCW for your Law SOP?
As one of the most experienced and pioneer SOP writing agencies, we bring with us impeccable experience and talent that can surely make your application stand apart unique from the rest of the herd. Our service offerings are created keeping in mind the unique requirements and aspirations of the clients to ensure that the SOP always reflect who they are, what their aspirations are and how they want to utilize their opportunity. We always make sure that our services are exceptionally affordable at all times. We utilize various high quality standards and SOP formats to offer the best SOP you can ever get. You can check the law school personal statement samples to know more.
If you are happy with the quality you see in the samples, you can place order straight away for the best SOP for law from us. We deliver what we promise you at the most affordable price and faster than any other services.
Law SOP Writing Offered at BCW
As a comprehensive service provider, we offer
Get into the best college of legal affairs and become a successful lawyer by convincing the application scrutiny team of the authenticity of your candidature with assertive statement of purpose crafted by us.
Our SOP for Law Process
Once you have decided where to study your law program, the next crucial step is preparing the most convincing SOP for law students, which is no longer a challenge when you engage us for the job. To get the SOP from us, all you need to do is get in touch with us and tell us your requirements. The entire process begins by your email or phone call. 
We will collect your information:
Do not need to worry what information to give us. After your first correspondence with us, we will send you a questionnaire asking you further details which we require for writing the admission essay. After we collect your information, our experts will study your specific requirements very carefully and give you the exact price quote and the delivery date you can expect for receiving the completed work.
Samples to check:
Once we have a picture of your expectation, required SOP format and writing style, we will share with you a sample SOP for law students to go through. If you are happy with the sample, you can make the payment and place the order for the service.
First draft checking and feedback:
Following the above step, we will assign the SOP writing task to the most suitable writer in our team to handle. Once the first draft is ready, it will be sent to you for your inspection and feedback. At this stage, you can verify whether we have written the document as per your expectation and input. If you have any suggestion or feedback, you can reply to us with the same. We will consider them in the preparation of the final copy.
Proofreading, editing and quality inspection:
Once our writer finishes crafting the final copy of your SOP for law students, it will be sent to our quality inspection team for quality checking. If it passes all the quality criteria such as use of correct format, engaging language, catchy introduction, reiterating conclusion, coherent sentences and paragraphs throughout, etc. it will be sent to you.
Timely delivery:
We always understand that time is an important factor for our clients, so we ensure that you receive the completed writeup in time.
Guidelines For Law Student SOP- What All You Need For A Law SOP?
Writing an impressive SOP for law students is not easy for two reasons: firstly, institutes expect a certain level of standard in it and maturity in students' approach towards it, secondly, Sops that are prepared for the law school program needs to adhere to certain core parameters such as right format, word count, font, point inclusion etc. Knowing these areas, particularly the right SOP format for law school, is essential to craft a winning writeup. 
Know why you are asked to write SOP for law students:
Knowing why you are asked to write the statement of purpose is quite important in order to craft an impressive writeup. The institute wants to know whether you are actually suitable to do the course apart from your general eligibility. Your purpose, motivation, future goals etc. are evaluated to assess your actual suitability. Therefore, all these areas must be shed light on during the making of the SOP.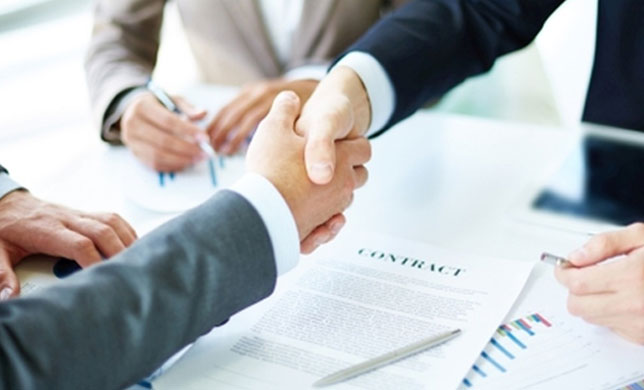 Word count:
Some law schools are specific about the word count of their applicants' admission essays. They will specify questions that student got to address and length they must adhere to.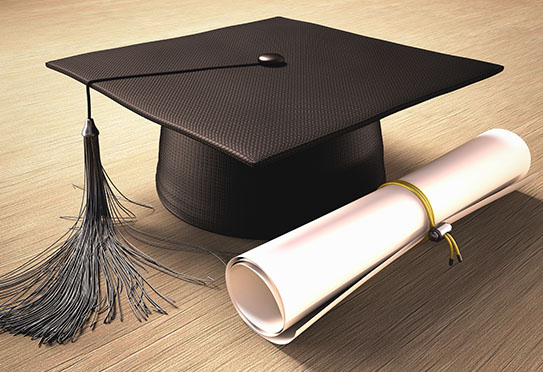 Use of correct format:
Here too, institution's guidelines must be considered. If no specific information is given to you, you can use any standard SOP format for law school that is recognized by popular institutions. We will help you select the most suitable format by helping you choose from our sop sample for law.