Recommendation Letter for Job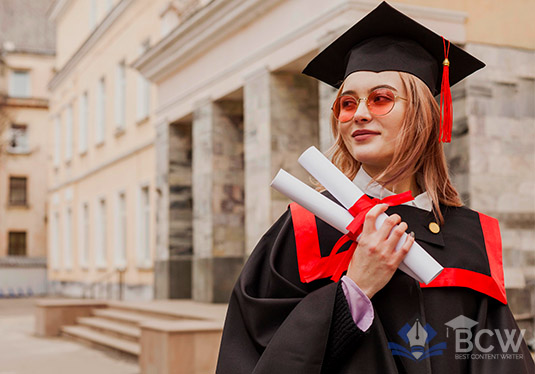 When applying for a job, having a well-written recommendation letter for job is one of the easiest ways to get the job.
Recruiters are trying everything they can to get the best candidates for their clients all the while cutting down on the recruitment cost considerably. In such scenarios, having a professional and effectively worded letter of recommendation for job can make the work of the recruiters effortless. However, writing a letter of recommendation for job is not at all an effortless task—it has to be professional, engaging and insightful.
It must also be helpful to the recruiter to make their decisions easier.
If you are trying to get a job and got the nod from your boss for a letter of recommendation but don't know how to come up with an exceptional letter of recommendation that can guarantee you a job,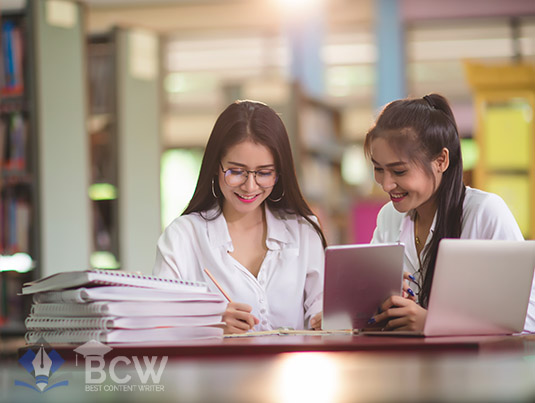 you have come to the right place. With over a decade of experience in the field of creating writing, I have been offering a variety of services to clients from various employment niches as a reliable job recommendation letter writer.
Hence, I can provide you with job recommendation letters that are:
There is no doubt that such a letter of recommendation can surely help you the job that you might have been dreaming for years.
How can I help you with my LOR for job writing services?
As I have already mentioned, my decade-long experience in the field of creative writing has helped me offer all of my clients exceptional support they need to create the best job recommendation letters.
Let me tell you here, how I helped one of my recent clients.
A couple of months ago, an experienced junior executive approached me requesting me to write a job letter of recommendation for him.
I have helped him as follows:
I first learned about his profile and the job he was trying to get. I then researched upon the job description of the role in offer and found out the most important and in-demand skills for the job.
I then consulted with the client and tried to understand his skill sets and his experience in the past. I have learned that the client possessed most of the skills needed for the job and have experience in the same.
I incorporated the suggestions of the clients into the letter of recommendation and delivered the same on time.
I have then decided the client to understand the preferred letter of recommendation format before writing. Since the client did not have special requirements, I have showed his a couple of sample letter of recommendation for jobs. As per the suggestions of the client, we decided upon a simple yet effective job LOR format.
After getting most of the inputs that I needed to write the LOR for job from the client, I have gone ahead and finished writing the LOR for the client. After writing the same, I submitted the same to the client who had a few suggestions.
Most of the times, this is the approach that I follow with each of the clients who come to me for letter of recommendation for job.
However, depending upon the service request of the clients I help them all with the following as an LOR writing consultant as well:
Writing personalized reference letter for job sample
How to write recommendation letter for job
Choose the format of reference letter for job
Writing recommendation letter for job from professor
Creating recommendation letter for job application
Writing recommendation letter for job from politician
Recommendation letter for government job
Reference letter for doctor or teacher job
Recommendation letter for job interview
Recommendation letter of job promotion
Job reference letter from supervisor
If you have any of the above-given requirements, you can contact me and we can work out a perfect letter of recommendation or reference letter for job as you need.
If you have any of the above-given requirements, you can contact me and we can work out a perfect letter of recommendation or reference letter for job as you need. I have been in the content writing profession for many years now. I have gathered extensive experience and industry knowledge by working for different kinds of professionals and verticals. Thus, my expertise and skills in content writing will certainly prove beneficial for you. Contact me by leaving a message here and we can discuss how can my professional content writing services help you.
How can recommendation letters for job help you?
If you are thinking why recommendation letters are a big deal, let us try to understand deep through the following reasons:
It gives personalized and closer details about the candidate
The LOR often given focus on skills and competences that the candidate possesses
It can show that the writer has strong association with the candidate
It can shed light on the particular goals of the candidate
It can show why the applicant is a better fit for the recruiter
It makes the job of the recruiter easier
An LOR can show how the current job is related to the job in offer
An LOR is the best testimonial of the performance of the applicant
All of these reasons can help you understand why it is important for you to have a well-written and impeccable letter of recommendation for job if there is a chance to submit one to your recruiter.
Why am I the best recommendation letter for job writer in the business?
Many of the clients ask me, how am I able to craft such excellent letter of recommendation for a variety of purposes. One of the answers that I give my clients is that I work closely with them understanding their requirements and create content based on that. However, more than that, I have a few tips up my sleeve that help me always come up with the best LOR for job for my clients.
To be precise, the following traits help me in more ways than one:
My experience and expertise in the field for more than a decade
Customized and personalized services for all my clients
Top-notch LORs for job written with the help of extensive quality assurance methods
Multiple service plans for multiple clients
Affordable and economical services depending on the needs of the clients
Profound customer support for all clients throughout project proposal
Hire my customized recommendation letter writing services for job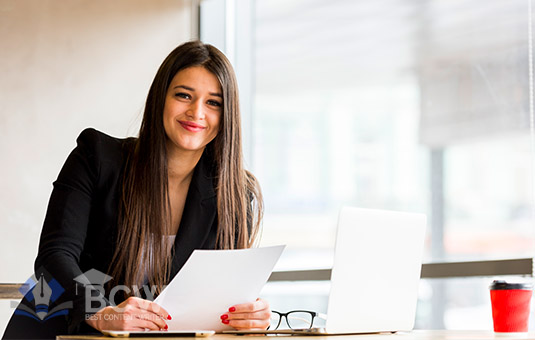 If you are trying to get the help of the best recommendation letter writer in the field for job, you are at the right place. I have been writing letter of recommendation for clients from a range of employment spectrums and industries such as given below:
Information technology and science
Medical and paramedical
Business and management
Teaching and tutoring
Travel and tourism
Digital marketing and social media
Computer science and programming
Whether you belong to any of these categories or not, I can help you write the best recommendation letter for jobs as per your requirements.
If you would like to know more about our offerings, talk to us.
We would love to hear from you.