Posted by admin_bcw
On August 17, 2020
Personal statement Idea for graduate school
So what if you have not good grades? Also those, who have only highest scores and no other achievements to rely on, don't worry! A personal statement is the perfect solution for candidates of levels of intellectual.
The admission process while applying for higher studies is very crucial and one has to give their best while writing a personal statement for graduate school. While there will be mark sheets, certificates, resume or CV and application forms, a personal statement alone will summarise everything with additional 'personal' information that won't be shown by the mentioned documents. It is through this statement the admission officers will be able to asses an applicant, compare with others and see who is eligible enough to bag the admission.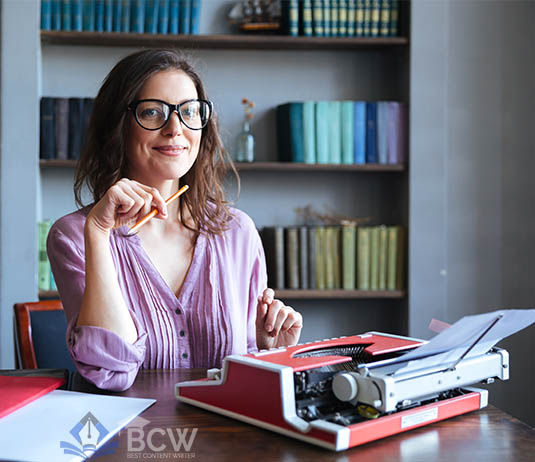 A make or mar document, the statement is the perfect chance to prove oneself and show the selection panel his passion for the course he is applying for and why he deserves the seat in their college. Hence, it is important to write a personal statement for graduate school in such a way that it is hooks the reader in the beginning, keeps him engaged throughout and leaves a great impression by the end of it and convince him to pass the candidate's application.
Through this article, BCW will guide you to craft that impressive personal statement with some effective tips. As an expert content writing service provide, like how we have assisted thousands of students and professionals over the years, BCW is here to help you as well. Here we have gathered few general guidelines which will improve your writing skills. So shall we get going…?
One has to understand that in order to win over the selection team with their statement, they should first know what are the ingredients needed to make a good and impactful personal statement for graduate school. A general personal statement will include:
Introduction
Education and Skills
Achievements and Professional Experience
Reasons For Choosing A Course
Interests And Motivation Behind Choosing The Course
Why Chose A Specific Country for Studying?
How The Course And Institution Will Benefit The Candidate?
Short and Long-Term Goals
Conclusion
These are the basic points one has to cover within their personal statement. If there are specific guidelines put forth by the university (that one is applying to), then they have to strictly adhere to those while writing the statement. If not, then the said points will work anyway for sure. Only thing to remember is to maintain the flow while including the pointers and there must be clarity in the content.
If you are particular to make a great impression on the admission officer, then seek assistance through the professional content writing services of BCW. Over the years, we have helped hundreds and hundreds of students and working professionals to cross the hurdles of writing a good personal statement for their college/university admission purposes.
We have vast experience to know and understand the writing guidelines of global educational institutions and develop effective contents. We have written thousands of personal statements for diverse types of graduate programs and leading institutions across the world. To avail writing assistance from BCW, leave us a message here.
Things to be ensured while writing personal statement for graduate school
Always start with a rough copy. Go on jotting down all the important information and details that you can think of that will support the course you are applying for. It is important that everything should have a connection with the course.
Give a brilliant introduction so as to grab the reader's attention. Maintain the confident tone and style and move on into the remaining paragraphs. The beginning part should be clear, concise and specific, summarising your personal
background and reason for choosing the course.
The following paragraphs should outline all your academic and professional achievements, skill and abilities and experiences. If you are fresher concentrate on sharing your strengths and extracurricular activities.
No two personal statement for graduate school are similar. Understand which industry category your course falls in and write accordingly. A personal statement of medicine and computer science is different. An undergraduate program personal statement is different master's one. So consider these factors before writing or while referring any example on internet.
Ask someone to read the statement for you and make any changes. This way you can improvise your statement.
Cover your poor marks or failures by smartly turning the negative into positive point. For example, share how you changed or learnt a lesson after met with incompetency. Admission officers will be impressed to know your honesty. Always show who you are.
If you have low grades then focus on your achievements and skills. Similarly, if you have no achievements, throw light on your nature – whether you are hardworking, dedicated, meticulous and so on. These will give an idea to the reader how passionate you are and know that you are dependable.
Throughout the statement, one should reflect their enthusiasm about the course and how they stayed focused on their career goals so far. Give interesting anecdotes and experiences from real life which inspired you to take up a particular field.
If you are taking reference from any source or online sample on personal statement for graduate school, then make sure you personalise it completely and see that it reflects you.
Don't give any false information or inaccurate facts. Do enough research before writing.
Once you finish writing, review it entirely and then make a fair copy. Check that the statement is free from any kind of error – spelling, grammar or sentence formation.
Well, now that you have enough materials to know how to write a personal statement for graduate school, we are sure that you will do a good job in developing one of your own.
Despite all these tips and guidelines on writing a personal statement, if you are still unsure about your writing skills, then take professional help from us – the BCW team.