Posted by admin_bcw
On August 15, 2020
How to Write a Business Proposal that Grabs Best Results?
Business proposal for a company or an organization is kind of a formal plan or suggestion of buying or selling and product or service. That means two parties are there where both will work together for profit. There are three kinds of business proposals:
Partnership proposal
Marketing proposal
Sales proposal.
A business proposal is completely different from a business strategy, because it is for a single company. This is why, while you are planning to prepare any business proposal, you should not mix it with your business plan. The major components of a business proposal are: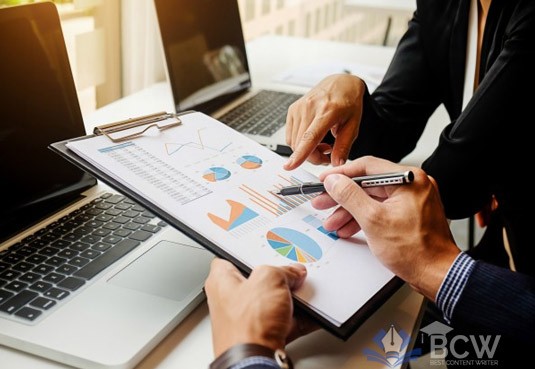 New business ideas where two parties will share the benefit.
Business extension strategy
A Business unit where two parties will take part
Proposal Objective: First of all you have to identify why you want this partnership. And find the benefits that your client will achieve from the joint venture. Emphasize on those parts where your client can easily get to know about the difference in your company from others. Remember that the objectives must be realistic, measurable, specific and achievable in a particular timeline.
Information: Remember that information is the king in the market. That is why you have to share all the market information like the product, customer demographics, policies which can affect the business, your competitors and all with the Business proposal writer India.
Here comes the importance of business proposal writing services in India with which you can establish a new guideline to expand your business. Experts can make your business proposal document so attractive that another party who is a kind of client to your business will show their interest to work with you.
It is extremely essential to convey your business and company's objectives in a clear and effective manner to the target customers. For that, you need to hire professional content writing services to handle all the content related aspects, including corporate profile and business proposals.
Trust the writing experts to craft well-developed contents that will help in creating a good impression over the business associates and stakeholders. BCW has enough experience and expertise in making excellent business proposals for several leading companies and corporate firms. Connect with us to know more about our content writing services.
Whether it is a business proposal or a corporate profile, BCW can assist you in crossing any kind of content writing hurdle. With our professional content writing services, you can boost your company's growth and business. Together, let's make it happen.